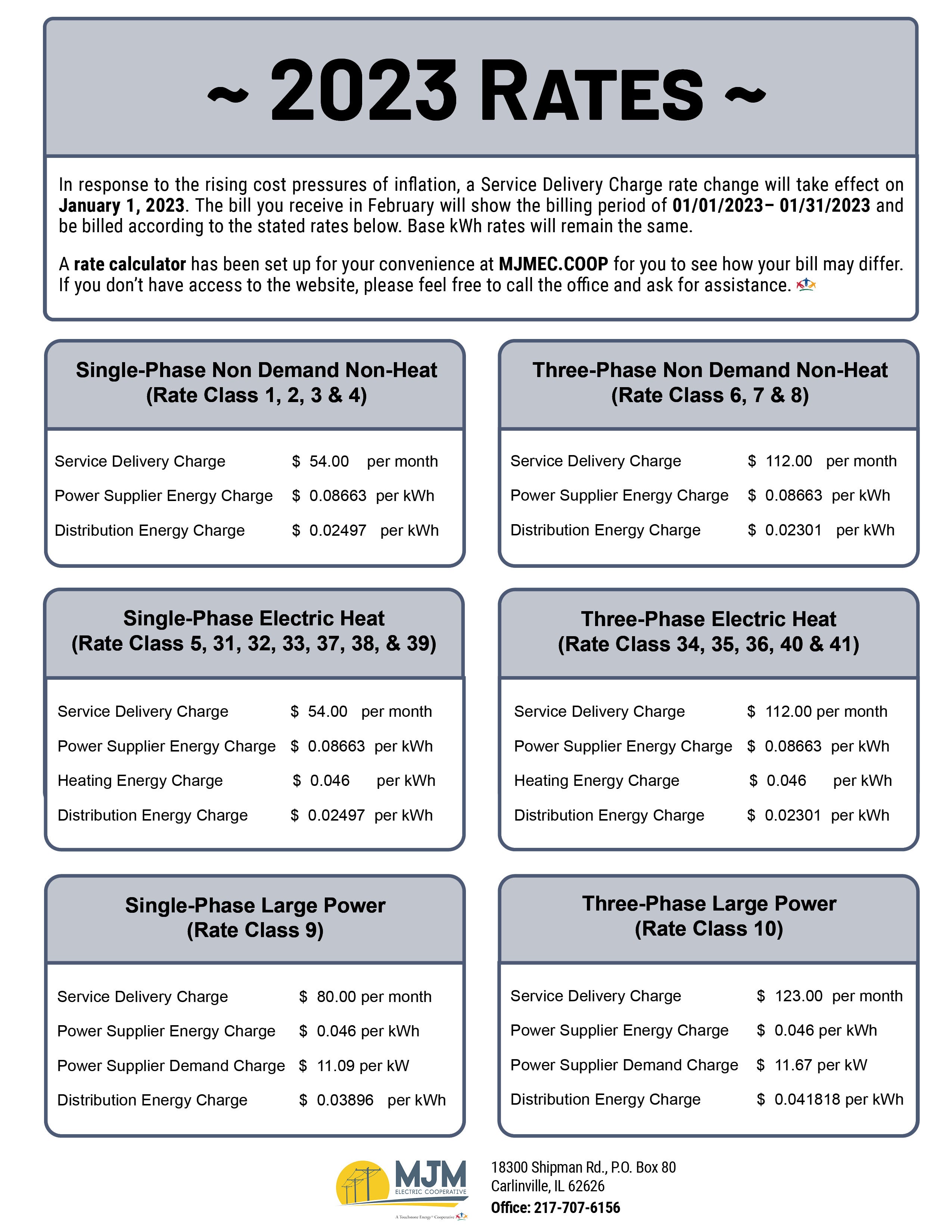 ---
2023 Rising Costs and the Effect on Rates
    Did you know that more than 56% of MJM's operating costs strictly pay the power bill to our wholesale supplier? Everywhere we look, prices are going up including the cost of MJM's materials. Paired with the supply chain slowdowns, the Cooperative has been put in a challenging position. To make the best decision for MJM's co-op members, the Board of Directors spent several months working with MJM's management team and analyzing a detailed rate study before approving a budget and rates for 2023. 
    As a result, the Board authorized a $7 increase to the Service Delivery Charge for non-large power services (majority being residential services) and a Power Supplier Demand Charge increase for services on large power (Rates 9, 10, & 11). No changes were made to the kWh base rates. Despite the service delivery charge increase, MJM remains in the middle of the pack with the rest of the Illinois Co-ops. 
    We are striving to cut costs that our Co-op can control, while continuing to provide exceptional service to our members. We appreciate our valued co-op members!
Operating Costs on the rise  (from 2021-2022)
Cost of Fuel (+48%)
Overhead Transformers (+45%)
Pad Mount Transformers (+45%)
Overhead Wire (+50%)
Underground Primary (+50%)
Underground Wire (+50%)