---
MJM Electric is proud to work with our members considering the installation of a renewable source at their home or business. We want to make the process easy, so this page has the necessary links to the information you will need to know BEFORE investing. Installing a renewable energy source does not only involve a contractor, it also involves electrical codes, safety codes, city or county permits, insurance coverage updates, and as your utility, permission to hook up to the electrical grid. We want you to have all of this information at your fingertips, so no matter where you are in the process, you will be more informed about becoming a renewable energy member. We encourage you to call us, even if you are only thinking about solar, wind, ground-source (geothermal) or hydroelectricity. We would love to help. Call us at 217-707-6156
---
SOLAR ENERGY
MJM Electric Cooperative allows Members to install a wind, solar, or other type of generator to our electrical grid.
You must contact MJM before installing any type of generator because it needs to meet certain specifications before being connected to our system. This is for safety as well as legal reasons. Even if you are connecting a traditional propane or gasoline powered generator, you should contact us if it is going to be connected to your home's electrical system, and by extension into our lines. FOR EVERYONE'S SAFETY, PLEASE CONTACT MJM BEFORE CONNECTING THESE SERVICES.
Prior to installation of a generator, you are required to fill out, sign, and return the required documentation available by contacting our Member Generation Representatives at 217-707-6156 or email solar@mjmec.coop. 
MJM SOLAR GUIDLINES : checklist of all items/paperwork needed
Additional Resources for Solar:
40 Questions to ask an Installer : The American Solar Energy Society is an industry resource offering a checklist for consumers when choosing and working with installers and contractors.

The National Renewable Energy Laboratory (PV Calculator) : Estimates the energy production and cost of energy of grid-connected photovoltaic (PV) energy systems throughout the world. It allows homeowners, small building owners, installers and manufacturers to easily develop estimates of the performance of potential PV installations.

GEOTHERMAL
The Ground Source Heat Pump is the ultimate heating, cooling and water heating system. It is efficient, affordable and safe. Heat is much easier to move than to create. The system has three basic components: the heat pump unit; buried plastic pipe loops; a pump to circulate fluid through the loop.
In winter, an antifreeze solution circulates through the plastic pipe-loop and picks up heat from the earth. Vapor compression/refrigeration enhances the heat and then blows warm air through the ductwork into your home. No backup heating system is needed if the system is installed and sized properly.
In summer, the heat pump removes heat from the house and transfers it into the earth. Excess heat is used to heat your water. You can use the system to heat 60 – 70 percent of your domestic hot water for FREE all summer.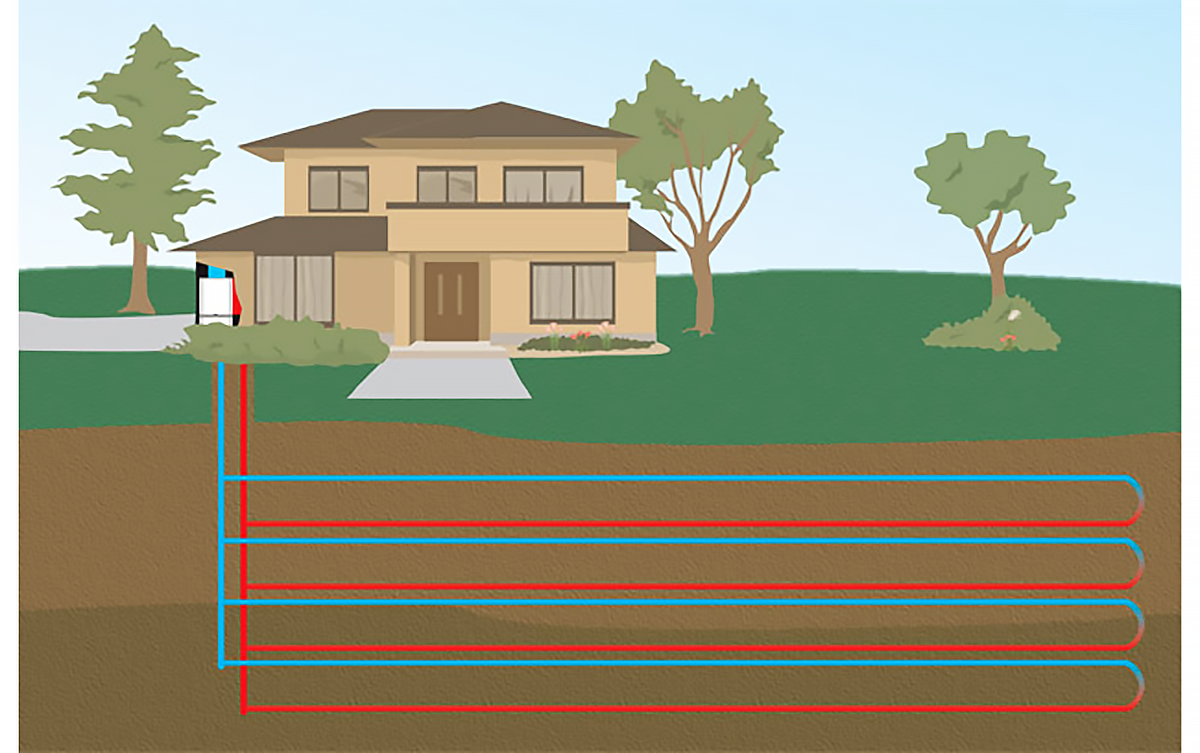 The Ground Source Heat Pump is often 300 percent or more efficient. The most expensive gas furnaces only reach 90 – 95 percent efficiency levels. A Ground Source Heat Pump can lower your home heating costs as much as 50 – 70 percent and reduce your cooling costs 30 – 40 percent over conventional electric systems.
For more information, please visit: www.gaoi.org 
---

HELPFUL LINKS: 
GEOTHERMAL: www.gaoi.org 
SOLAR: https://www.illinoissolar.org/
WIND: WindExchange
 
PV Wattage Calculator: https://pvwatts.nrel.gov/